Big news!  We're going to try something new.  A book discussion.  And we're starting out with a bang.  We'll be discussing Circle of Change by Laney Cairo!  I enjoyed it tremendously when I read it earlier this year, and I look forward to hearing what you all think.  Not only that, the author has agreed to join us for the discussion!  So be sure to get your questions ready for Laney as you read (or re-read) the book.  Here are the deets: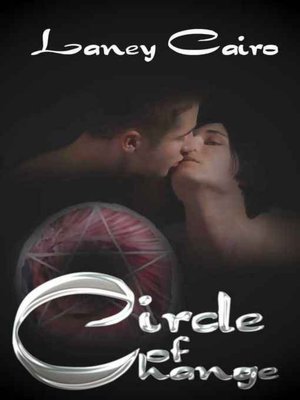 Kim is in his last year of high school and just hopes to make it through the year without running into any gay bashing. The thing is, Kim is not only gay, but he's transgender, too. He's unhappy and lost in his female body, and his mother has agreed it's time for him to undergo hormone therapy and possibly surgery.

Things get even more complicated when university student Dash joins Kim's mother's coven. Dash is immediately attracted to Kim and they wind up going out together, but when Kim reveals he's a female to male transgender, Dash reacts badly.

With all the other things going on in their lives, will Kim and Dash be able to try again and find happiness with each other?
The discussion post will go up on September 20th.  That's coming up fast, so dig those copies out of your TBR or Keeper files.  If you don't already have a copy, you can pick one up from the publisher, or you can pick one up from all the usual suspects.
Amazon  Barnes & Noble  ARe  Fictionwise  Kobo
I really hope you'll join us for what promises to be an excellent discussion.  If it goes well, we'll probably have more.  So be sure to shoot us a message through the Contact tab if you have a recommendation for future book clubs.
Now, go get reading!